Cryptocurrency has been a hot topic, and why it should not be, every day we find some celebrity talking about crypto and whether it is Lionel Messi, Mike Tyson, Sir Amitabh Bachchan, Twitter CEO Jack Dorsey, or the meme god and CEO of Tesla Elon Musk. Even though cryptocurrency is not a new thing, still there's a large group of people who are not familiar with it. That's why we have answered the most commonly asked questions about investing in cryptocurrency in India.
Also, Read | Bitcoin Explained: How to Buy? Is It Legal? Should You Invest in Bitcoin in India?
Things to know before investing in Cryptocurrency in India
Here we have compiled up few questions and their answers which you need to know, before making your first investment in any cryptocurrency. We also have a video about cryptocurrency, which you can check out here.
1. What is Cryptocurrency?
A cryptocurrency is a digital asset designed to works as a form of payment that can be exchanged online for goods and services. Many companies have issued their own currencies, and these can be traded specifically for the good or services.
2. What is BlockChain and how it is decentralized?
A blockchain is a growing list of records, called blocks, that are linked together using cryptography. Each block contains a cryptographic hash (secret code) of the previous block, a timestamp, and transaction data.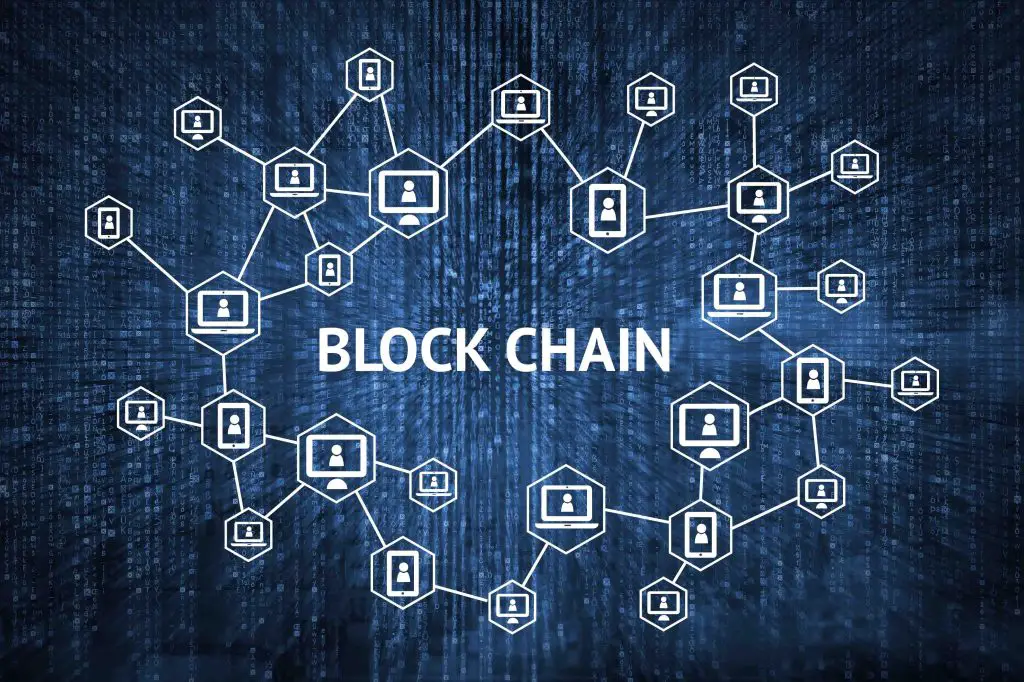 In simple terms, it is a system of recording information in a way that makes it difficult or impossible to change, hack, or cheat the system. A blockchain is essentially a digital ledger of transactions that is spread across the entire network of computer systems on the blockchain across the world, so it becomes really difficult for someone to track each of them in order to steal or destroy them.
3. What is Public and Private Blockchain?
Public Blockchain: A public blockchain is permissionless. Anyone can join the network and read, write, or participate within the blockchain. It is decentralized and does not have a single entity to control the network. Data on a public blockchain are secure as it is not possible to modify or alter data once they have been validated on the blockchain.
Private Blockchain: A private blockchain is a permission-based blockchain, its work is based on access controls that restrict the people who can participate in the network. There are one or more entities that control the network and this leads to reliance on third parties to transact. In a private blockchain, only the entities participating in a transaction will have knowledge about it, whereas the others will not be able to access it.
Example: Hyperledger Fabric of Linux Foundation
| | Public Blockchain | Private Blockchain |
| --- | --- | --- |
| Access | Anyone | Single Organization |
| Authority | Decentralized | Partially decentralized |
| Transaction Speed | Slow | Fast |
| Consensus | Permissionless | Permissioned |
| Transaction Cost | High | Low |
| Data Handling | Read and Write access for anyone | Read and Write access for a single organization |
| Immutability | Full | Partial |
| Efficiency | Low | High |
Also, Read | What is Dogecoin and Why is Everyone Talking About It? How to Buy It in India?
4. Is it safe to Hold or Invest in CryptoCurrency?
Just like real currency and stocks the value of Cryptocurrency depends on multiple factors, like the theory of price determination (demand and supply) and other economic factors. Since the supply of cryptocurrencies is limited demand plays a major role in determining the price of various crypto coins.
Just like real currencies, cryptocurrencies generate no cash flow, so for you to make a profit, someone has to pay more for the currency than you did. Investment in crypto is not like buying a lottery ticket, which can bring profit in a short span of time, in order to make a real profit one needs to have patience and hold it for a longer period.
5. How many types of cryptocurrencies are there?
There are nearly 5,186 types of cryptocurrencies recognized such as Bitcoin, DogeCoin, Ethereum, Binance Coin, Lite Coin, Cardano, Bitcoin Cash, and more.
6. Is Cryptocurrency legal in India?
Cryptocurrencies are not illegal in India, meaning anybody can buy, sell, and trade cryptocurrencies. Indian Government has not made a regulatory framework yet, for crypto, leaving it unregulated, occasionally they issue some guidelines about it. Like in 2018 Indian Government issued a statement to stop the dealing in crypto, since back then some people were taking undue advantage of it, and later revoked by stating that "Government will explore the use of Blockchain technology proactively for assuring in Digital Economy". Their statement does not means dealing in Crypto illegal.
Even if the government decides to ban it in the future (highly unlikely) then they will definitely have a provision to, and allow time to those who want to convert or sell their crypto holdings.
7. Do I have to pay tax or Is GST applicable on Crypto?
According to Income Tax, 1961, any income which has not been specifically exempted, will attract a tax liability. The same thing goes in the case of GST, according to the Goods and Services Act,2017, any entity, organization, or company providing any service will be liable to pay GST unless they have been specifically exempted.
The Corporate Affairs Ministry has now made it mandatory for companies dealing with virtual currencies to disclose profit or loss incurred on crypto transactions, the number of cryptos they hold, and deposits or advances from any person for the purpose of trading or investing in cryptocurrency in their balance sheets.
With reference to these points, any person holding or selling GST will be label to pay Income Tax, and any company or organization providing Crypto Services will be liable to pay GST.
8. How much tax I need to pay?
A person making a profit on the sale of Crypto: 
According to Income Tax Act, 1961, the assessing officer has can tax it under either –
Income from Capital Gains – It will attract a flat rate of 20% on Long Term Capital Gain
Income from Other Sources – It will be taxed according to the Tax Slab applicable
Any Entity/Organization/Company dealing in Crypto:
There are various rates of GST, but in the case of most services, it is 18% on the taxable amount of Goods or Services provided.
9. Where can I buy Cryptocurrency in India?
One can buy cryptocurrency via a wallet, for every individual who has a balance in the wallet, there is a private key (secret number) corresponding to the Bitcoin address of that wallet. Bitcoin wallets facilitate the sending and receiving of Bitcoins and give ownership of the Bitcoin balance to the user.
These wallets come in many forms, the four main types are desktop, mobile, web, and hardware (cold wallet):
Desktop Wallet (Hot Wallet): Installed on a desktop computer and provide the user with complete control over the wallet. Example: WazirX
Mobile Wallet (Hot Wallet): Installed on a phone and provide the user with complete control over the wallet. Example: WazirX, Coinbase, Binance.
Create Free Account on Binance
Web Wallet (Hot Wallet): Web wallets facilitate access from anywhere, on any browser or mobile device. The selection of your web wallet must be done carefully since it stores your private keys online. Example: WazirX, CoinDCX.
Create Free Account on CoinDCX
Hardware Wallet (Cold Wallet): They store cryptocurrency on a physical piece of equipment that is usually plugged into a computer via a USB port. The average price for such a wallet is Rs. 10,000. Example: Trezor, Ledger Nano.
Buy Hardware Wallet For Bitcoin & Other Crypto
Also, Read | Top 5 Best Crypto Exchanges in India to Buy & Sell Bitcoin and Other Cryptocurrencies
10. How to trust a coin for Investment?
One of the most important things before any kind of investment whether it is land, building, jewelry, shares, bonds, or crypto is to do proper research about it, like what is the technology behind it, who created it, and why.
What is the current rank of the coin? Check on CoinMarketCap
Observe its performance thoroughly over time
Find out what people think about it on the web
11. What Precautions should I take?
Following are some tips that you should remember before investing in cryptocurrency in India:
Check the security of the wallet you are using
Don't invest all your money in one coin, and one wallet
It's better to use a new email to invest
Enable Two-factor authentication (preferably hardware security keys)
Keep only short term and a small investment in Hot wallets
Store long term, and major investment in Cold Wallets
So these were some important things you need to know before making your first investment in any cryptocurrency in India and we hope you got the answer you were looking for. Do let us know if you have any other doubts about Crypto in India.
You can also follow us for instant tech news at Google News or for tips and tricks, smartphones & gadgets reviews, join GadgetsToUse Telegram Group or for the latest review videos subscribe GadgetsToUse Youtube Channel.